Photos by Emmanuel Abreu | Abreu Visuals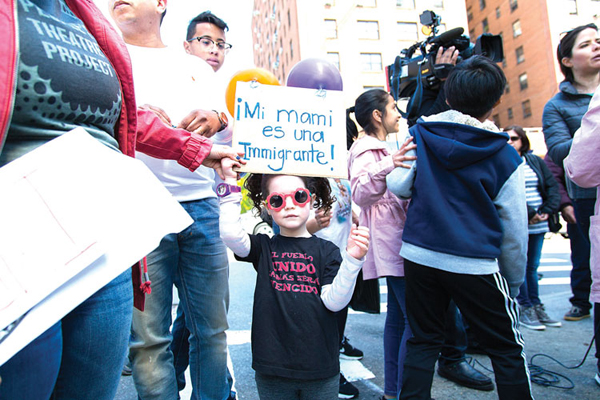 "¡Trump escucha; estamos en la lucha!"
Calling on President Donald Trump to "listen up," thousands of immigrants and supporters took to the streets of Northern Manhattan on Sun., April 23, to voice opposition to the administration's immigration policies.
People of diverse ages and nationalities filled St. Nicholas Avenue for more than two hours, carrying signs and banners and filling the air with chants, demanding a halt to deportation, raids by immigration officers, travel bans and other infringements on immigrant rights.
Organized by the Northern Manhattan Coalition for Immigrant Rights (NMCIR), the march began at 145th Street and proceeded up St. Nicholas Avenue, ending at 190th Street.
Read more: Rising in the Heights | Manhattan Times
Related: #InstagramUptown: #Uptown4ImmigrantRights