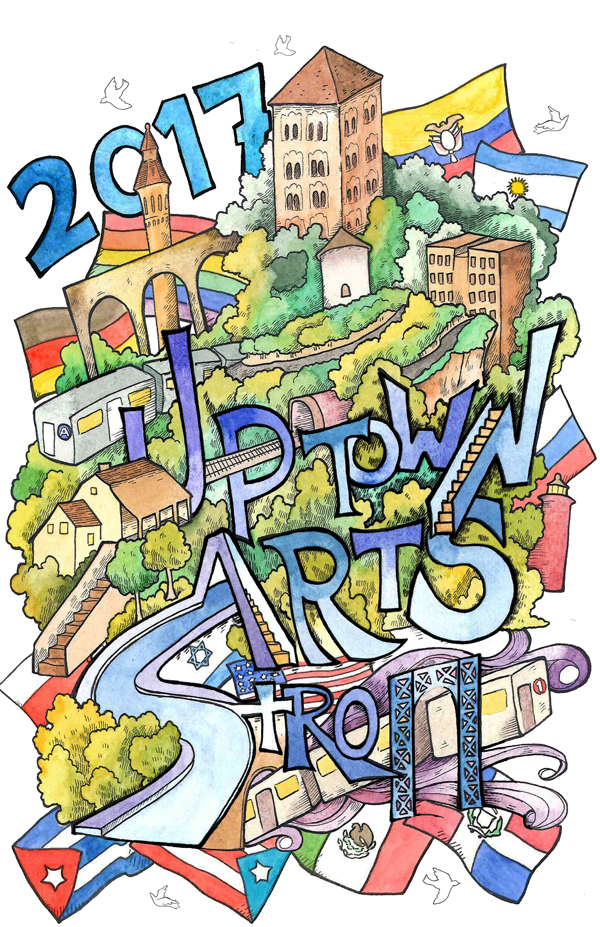 She forged past the forty.
Visual artist and painter Alexis Agliano Sanborn of Washington Heights has emerged as the judges' choice to claim the title of winner of the 2017 Uptown Arts Stroll poster contest.
Sanborn's submission, one of forty bids, was found to best showcase the elements of Northern Manhattan's diverse art scene. She will receive a $1,000 honorarium and exclusive graphic representation on all Uptown Arts Stroll publications.
Sanborn is a founder's committee member of the Washington Heights and Inwood Food Council and a board member of the Washington Heights Chamber Orchestra. She received a Master's degree from Harvard University and works as a Program Coordinator at the U. S. – Asia Law Institute at New York University and the Wa-Shokuiku Project: Japanese-inspired Food Education.
"The first time I visited New York, I came to the Cloisters and knew that I was somewhere magical," said Sanborn, who grew up in suburban California.
"To win this prize is a reflection of everything I have ever felt and known about my neighborhood," she added. "I am humbled and grateful."
Read more: And The Winner Is…