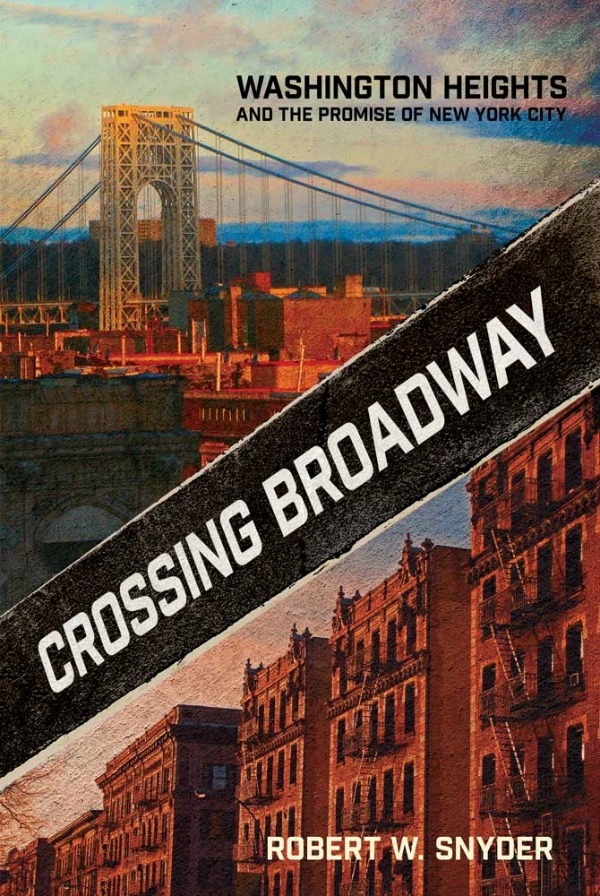 Robert Snyder has a deep connection to Washington Heights, the neighborhood near the northern tip of Manhattan between 155th and 190th.
The Rutgers University–Newark historian was born in 1955 and lived there for a year. And though his parents moved the family to the New Jersey suburbs in 1956, Snyder grew up on stories of his old neighborhood, a place they described affectionately as great for working people, rich with urban amenities. As a teenager in the 1960s and '70s, he took occasional walks through the western section of Washington Heights, convinced it was still a happy place.
But in 1980, he returned to do an oral history project, only to find a different story: residents fearful of crime and ill at ease with their Spanish-speaking neighbors. In 1983, an elderly woman was murdered 10 blocks from his parents' old house. Three years later, U.S. Attorney Rudolph Giuliani and U.S. Sen. Alfonse D'Amato ventured into the neighborhood, in disguise, to demonstrate the ease of buying crack cocaine there. In 1989, Snyder went back to study how crime reporting depicted his old neighborhood, going on police patrols in drug-infested areas donning a bullet-proof vest.
Snyder wondered where his parents' idyllic neighborhood had gone.
"I'd hoped to write a book about Washington Height for many years but didn't want to write a story about my parents' old home with a sad ending," says Snyder. "It was hard to see a bright future for the neighborhood."
Read more: Washington Heights Through the Decades | Media Relations.